Campbell Wealth Advisors
An Independent Boutique Financial Services Firm
Campbell Wealth Advisors is an independent financial services firm, providing cross-border experience and global perspective to financial planning, wealth management, retirement income and estate planning, and advanced life insurance strategies.
What We Do
About Us
Our mission is simple: to help our clients protect their wealth and build their financial future. No small feat, but one we've been doing for 25+ years — and we do it by educating and empowering our clients through smart planning and professional advice that's focused on what's important to them.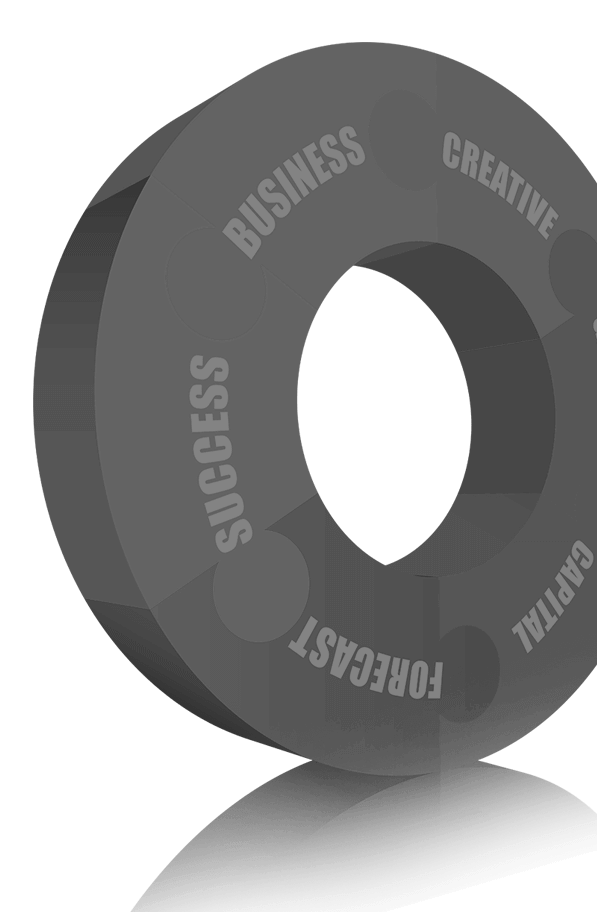 Our Comprehensive Approach
Investment Advisory Services

Making smart financial decisions is essential to achieving any financial objective. The team at Campbell Wealth Advisors puts your interests above all others, offering completely unbiased advice and providing active management of portfolios to help ensure you're getting the most out of your wealth and your life.

Wealth Management

Accumulating wealth is one thing. Protecting it is another, and it takes careful coordination. We're holistic about wealth management, not only coordinating all the services necessary to effectively manage wealth and plan for your retirement but making sure you understand your investments — and how they're performing.

Retirement Income Planning

Few things compare to that sense of security in knowing that you'll be able to live comfortably in retirement. At Campbell Wealth Advisors, our core plan is something known as the Retirement Income Blueprint, where we look at your objectives and then develop strategies designed to generate income from your portfolio upon retirement.

Legacy and Succession Strategies

If you're at all like the entrepreneurs, business owners, and executives we call our clients, you care about how you leave this world. It's important that your legacy reflects your values and respects your accomplishments. Our team will work with you to put the right strategies in place to first accumulate wealth, and then help preserve, protect, and distribute your estate.
Why Campbell Wealth Advisors?
Back in the early 1900s, Leith and Olive Campbell had accumulated enough capital and inventory to open a general store in a small mining town in Northern Canada. One store soon became two, two became four, and the couple found themselves as two of the most respected merchants and traders in the area. That pioneering spirit is alive and well today in their grandson, Stuart Campbell, founder and president of Campbell Wealth Advisors.
At Campbell Wealth Advisors, we use our pioneering spirit to help provide independence and opportunity to our clientele. It's all about a comprehensive and active approach — an approach best described in just three words: PLAN, ADVISE, PROTECT. We start by identifying what you want to achieve with your financial future. Working backwards from there, we can then advise and recommend financial products that make sense for you, your resources, and your objectives. And to mitigate risk, as well as to help protect your wealth from market volatility, we overlay tactical strategies and actively manage your account.
Current Insights from Campbell Wealth Advisors
The similarities in culture, language, and lifestyle between Canada and the United States lead many to believe moving to the U.S. is a simple transition and doesn't require advanced planning. But the
1. Where will my retirement income come from?
According to the Social Security Administration, many retirees receive income from four
mainsources:
1. Personal savings and
Read More
View Our Article in Forbes

Stuart Discusses How To Successfully Retire In The United States As A Canadian Expat
Our Mission
We help our clients protect their wealth
We help them build their financial future, too. What's more, we do both by educating and empowering them through smart planning and professional advice based on what they find important. In other words, we take our fiduciary responsibility seriously, putting each and every client's needs before our very own. We'd even go so far as to say our goal is to positively change the financial services industry one client at a time.

Cross-Border Financial Planning
Working (or retiring) in a country other than your own is exciting, but it adds a great deal of complexity to everything from financial planning to estate planning. How one system affects and interacts with the other is essential to minimizing risk, alleviating taxation, and managing investments.

Fee-Only Wealth Management
As fee-only advisors, we do not receive compensation from another party for your business. That means our team has no conflicts of interest, allowing us to provide more comprehensive advice and recommendations based solely on the interests of those we serve — like you.

Business Succession Planning
Planning for the succession of a business is steeped in complexities — both personal and professional. Whether keeping it in the family, selling all or part of it to another party, or formalizing a buy-sell agreement, it's often challenging, and you need to devise a practical plan for the transition of your business.

Wealth Transfer Strategies
Preparing wills, gifting funds, or establishing trusts are just a few of the strategies available to distribute assets to your family and other beneficiaries. Sometimes, however, you'll need investment services and advanced insurance strategies to actually implement your plan. Our team can work with you to develop a tax-efficient wealth transfer strategy.

Retirement Income Blueprint
Preparing for retirement without a clear sense of what you need — not to mention, how to secure it — isn't wise. Our Retirement Income Blueprint takes stock of your current portfolio, annuities, and assets in comparison to your current retirement plan. Then, we offer up alternative strategies to help mitigate risk and improve probability of success.

Advanced Life Insurance Strategies
Life insurance products can do so much more than provide beneficiaries money upon your death. They can actually be critical facets to a financial plan, helping to secure your retirement, minimize taxation, maximize estate value, and even protect your legacy…as long as you customize those products to your investment and estate plans.
How Can We Help? Start a Conversation Now!
Upcoming events
Privacy Policy
This privacy policy discloses the privacy practices for Campbell Wealth Advisors, LLC (www.CampbellWA.com) and applies solely to information collected by this web site. It will notify you of the following:
What personally identifiable information is collected from you through the website, how it is used and with whom it may be shared.
What choices are available to you regarding the use of your data.
The security procedures in place to protect the misuse of your information.
How you can correct any inaccuracies in the information.
Information Collection, Use, and Sharing
We are the sole owners of the information collected on this site. We only have access to collect information that you voluntarily give us via email or other direct contact from you. We will not sell or rent this information to anyone.
We will use your information to respond to you, regarding the reason you contacted us. We will not share your information with any third party outside of our organization, other than as necessary to fulfill a request or everyday business purposes, e.g. process transactions, respond to a query, maintain accounts, respond to legal investigations, report to credit bureaus.
Unless you ask us not to, we may contact you via email in the future to tell you about specials, new products or services, or changes to this privacy policy.
Your Access to and Control Over Information
You may opt out of any future contacts from us at any time. You can do the following at any time by contacting us via the email address or phone number given on our website:
See what data we have about you, if any.
Change/correct any data we have about you.
Have us delete any data we have about you.
Express any concern you have about our use of your data.
Security
We take precautions to protect your information. When you submit sensitive information via the website, your information is protected both online and offline.
Wherever we collect sensitive information (such as credit card data), that information is encrypted and transmitted to us in a secure way. You can verify this by looking for a closed lock icon at the bottom of your web browser, or looking for "https" at the beginning of the address of the web page.
While we use encryption to protect sensitive information transmitted online, we also protect your information offline. Only employees who need the information to perform a specific job (for example, provide financial advice, bill for services, or manage customer experience) are granted access to personally identifiable information. The computers and/or servers in which we store personally identifiable information are kept in a secure environment.
Cookies
We use "cookies" on this site. A cookie is a piece of data stored on a site visitor's hard drive to help us improve your access to our site and identify repeat visitors to our site. For instance, when we use a cookie to identify you, you would not have to log in a password more than once, thereby saving time while on our site. Cookies can also enable us to track and target the interests of our users to enhance the experience on our site. Usage of a cookie is in no way linked to any personally identifiable information on our site.
Updates
Our Privacy Policy may change from time to time and all updates will be posted on this page.
If you feel that we are not abiding by this privacy policy, you should contact us immediately via telephone at (952) 474-1270 or via email at stuart@campbellwa.com.